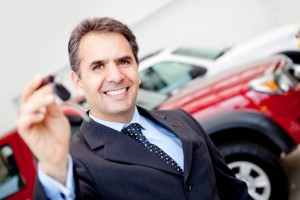 Mexico is moving into luxury vehicle manufacturing over the next 5 years according to a report in USA Today. Even German brands such as BMW and Mercedes have plans to build manufacturing facilities South of the United States. With more Free Trade Agreements than any other country it is not surprising that Mexico is a hot spot for vehicle production. However, with labor costs typically at less than $2.50 per hour it makes one wonder if they will be able to maintain the standards that we expect from higher priced luxury vehicles. "Moving into the auto industry's top echelon, luxury car manufacturing, is an accomplishment because of finicky levels of quality required, such as the tight gaps between body panels, and more complex engineering in the product. … Mexico's automotive output will have increased 60% from last year to 2020 for more than 5 million cars. Last year, fewer than one out of five cars being sold in the U.S. were made in Mexico. By 2020, more than one out of four will be built there." wrote Chris Woodward of USA Today.
With the growing job market in Mexico – it makes one wonder why so many Mexican citizens are leaving. Do you think the caliber of people entering the United States from Mexico are the "cream of the crop" looking to find better jobs in the US market or perhaps those that are not even able to warrant $2.50 per hour? -Lynn
Comment below or send me your thoughts! Lynn@ThatCarLady.com
Would you like to know where your vehicle was made? How do you tell if your vehicle was made in America? Here are some of the most common country codes. You'll find these letters or numbers in the first position of the VIN:
U.S.: 1, 4 or 5
Canada: 2
Mexico: 3
Japan: J
Korea: K
England: S
Germany W
Not too many years ago you really could tell a "book by it's cover" or in the case of cars its origin by its brand. As our economy has become more global that has all changed.
Domestic manufacturers are buying more and more from overseas and traditionally foreign manufacturers. Even Ford and General Motors have looked outside our country for less expensive parts and even for the assembly. Our domestic automakers are less and less American in their parts composition and are often put together overseas too. On the flip side some of the foreign automakers have increased their investment in US manufacturing facilities and parts. So, what does that mean for the value conscious, but committed to America vehicle purchaser? It is flat out hard to distinguish how American Made your new vehicle might be.
The three main things to consider if buying an American Made vehicle is important to you are:
1. Where is the assembly plant?
Assembly plants located right here in the USA create thousands of jobs and huge amounts of money to be invested locally.
2. What percentage of parts are made in the United States?
Parts production creates jobs and the monetary investment is substantial.
3. Where does the profit go, not just what country the parent manufacturer is located, but also where do they invest the profit?
This can be the hardest factor to figure out. You cannot assume that all the profit from a foreign company leaves the United States as some of the foreign brands aggressively reinvest profit right here in the United States.
Sounds daunting, huh? Whether it's a traditionally domestic or foreign brand they are all mixed up these days and there have been big changes over the last two years. Half of the vehicles in last year's American Made Index did not make it back onto this year's list. Every vehicle on the list has at least 75% of its parts made in the US and its final assembly is at a US plant. The F150 is back as number one bumping the long reigning Toyota Camry down a slot. It's still a 50/50 split between traditionally American automakers and their overseas counterparts.
So, how do you figure it all out? Labeling through the AALA American Automobile Labeling Act can help a little as you navigate this maze and there are some secrets in your vehicle identification number that can help too. You can also check out the American Made Index list of the most American Made vehicles for this year.
Keep in mind that manufacturers sometimes make the same vehicle at different locations, so if is an important factor for you check on the specific vehicle you are buying.
wishing you miles and miles of happy driving,
Lynn
Lynn Beckwith
That Car Lady, KPRC Houston 950AM
Follow Lynn on Facebook
You can listen live on your radio – just tune to AM 950 in Houston, Texas from 6am to 8am every Saturday morning. Call in during the show to ask the Auto MOJO Trio; John, Jim and Lynn, your automotive questions.   713-212-5950
Want to sleep in? You can listen to the podcast anytime you like – just click HERE.
You can also listen on your computer or mobile device on
 iHeart Radio