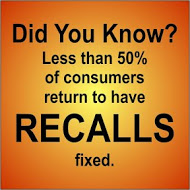 It is a busy week for Toyota's legal department as multiple recalls are released, including the popular Prius model with an expected 700,000 units being recalled.
Toyota is recalling certain model year 2012 and 2013 Toyota Tacoma and Lexus RX350 vehicles and certain model year 2012 Toyota Rav4 vehicles. In the affected vehicles, the brake system contains a brake actuator that adjusts the fluid pressure of each wheel cylinder. An electrical component within the actuator may experience an increased resistance resulting in the illumination of various warning lights, including those for the Vehicle Stability Control (VSC) system, Antilock Brake System (ABS), and Traction Control system.
General Motors LLC (GM) is recalling certain model year 2005-2007 Chevrolet Cobalt, and 2007 Pontiac G5 vehicles. In the affected vehicles, the weight on the key ring and/or road conditions or some other jarring event may cause the ignition switch to move out of the run position, turning off the engine.
If your vehicle has a recall – please take it to a dealership to have the proper repair performed. Many people ignore recall notices. Recalls are very expensive for manufacturers and they do not issue them without good reason.
wishing you miles and miles of safe driving,
Lynn
Lynn Beckwith, That Car Lady, KPRC radio 950am Houston