No matter where you go…you will find Nissan.
Arkaroola isn't the kind of place you're likely to accidentally stumble across.
Hidden deep in South Australia's red-dirt outback, some eight-hours drive from Adelaide — and at least four from anything that could be described as a bustling town — the 610-square-kilometre wilderness sanctuary can be considered remote, even by Australia's world-record standards.
And that's exactly how Patrol Legend Doug Sprigg likes it. A man so deeply in love with Australia's outback it's like the rust-red dirt flows right through his veins, Doug says he couldn't see himself living anywhere else.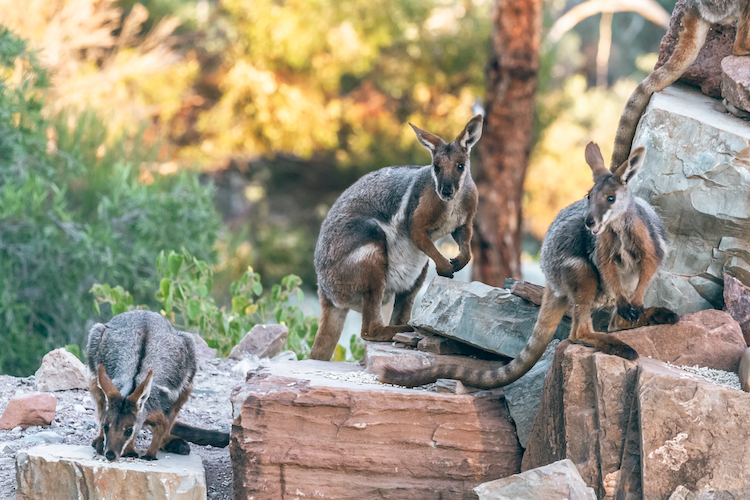 Nissan's legendary Patrol celebrated its 70th anniversary in 2021, with the milestone marking seven decades of unlocking adventure and exploration in comfort, capability and style.
To celebrate, we are meeting with Patrol owners from around Australia who have done incredible things with their vehicles. We call them Patrol Legends, and Doug might just have the honour of being the youngest-ever to earn the title.
Doug was just seven years old when he climbed into his father's G60 Nissan Patrol – one of the first examples to arrive in Australia – to complete the first motorised crossing of Australia's vast Simpson Desert in 1962.
Doug, his sister Marg, and his parents Reg and Griselda, squeezed into the front seats of the tiny-by-current-standards G60 and set off in search of oil and gas reserves that might be hidden beneath the seemingly endless sand dunes of the Simpson.
Leaving from Andado Station in the Northern Territory, the family emerged from the sand dunes in Birdsville in Queensland just under two weeks later, a monumental feat made even more impressive by the fact the family hadn't set out to etch their names in the record books.
"In 1962 my dad took my sister, mum and I across the Simpson Desert, and that would become the first motorised crossing of the desert. I have such fond memories of that G60 – it was such robust and reliable vehicle," Doug says.
"There were other vehicles out there at that time, too, taking different routes, like the French Line. But the Nissan was the only one that made it across to the other side without any issues.
"And the modern ones are just brilliant, too. They're just as robust, but a whole lot more comfortable. We have an in-house mechanic here at Arkaroola, and we often joke he'd starve if there were only Nissans to work on — because nothing ever goes wrong."
That cross-desert adventure ignited a love of country that still burns in Doug today, and that fuels his passion for Arkaroola. After acquiring the site, the Sprigg family had it gazetted as a wildlife sanctuary and historic reserve. The Arkaroola Education and Research Foundation has supports students in pursuing careers in botany, geology and paleontology ever since.
Today, Arkaroola welcomes tourists in droves who come to explore the stunning Flinders Rangers, or the deep gorges and towering mountains that cover much of the property, either on foot, by 4WD, or by one of the sanctuary's planes, often piloted by Doug himself.
Or for the unique wildlife, including the rare yellow-footed rock wallaby, the powerful wedge-tail eagle, or the metre-long Stimson's Python.
It's an area that will remain untouched and available for us all to explore for years to come, thanks to the commitment of the Sprigg family, and Doug's ongoing dedication to the land.
The legend tag has never been more fitting.