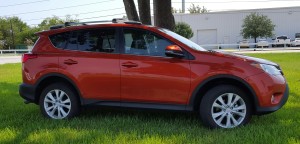 While officially labeled "compact," the 2015 Toyota RAV4 simply does not feel small. From its expansive cargo area, versatile second row seating and comfortable driver's cabin this all wheel drive vehicle gives you the feel and usability of a much larger SUV.
The Toyota RAV4 is not a hotrod, but its 2.5 liter four cylinder provided plenty of power for good acceleration on the highway. The shift points in the six speed automatic transmission were smooth and the all wheel drive model had a dependable, tight to the road feel with steering that was a nice compromise between responsive and comfortable.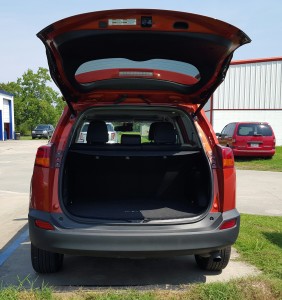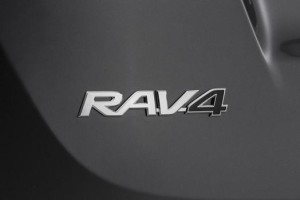 Initially the 25mpg combined fuel economy sounded disappointing compared to others in its "compact" class. However, the Toyota RAV4 is far more useful, with a larger cargo area, more second row leg room and a decidedly roomy feel. Keeping its overall utility in mind, the fuel economy is actually quite impressive.
Topping the list of must have features is Toyota's Technology Package. It adds lane departure warning, automatic high beam control and rear cross traffic alerts. These very valuable safety features are a must have when buying a new vehicle. You can get these features in addition to impressive connectivity and apps on the XLE and Limited trim models.
The stylish exterior is attractive even in Hot Lava (a close resemblance to UT orange with glitter).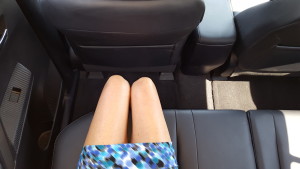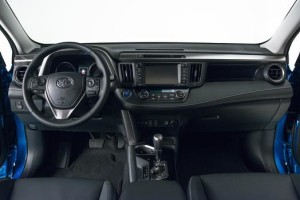 While the roomy feel from the driver's seat is impressive with almost 43" of leg room, the most remarkable design feature falls behind the driver in the Toytota RAV4's second row. The second row sports reclining seats and over 37" of leg room allowing four full size adults to relax in comfort. Planning a road trip? Even with all the seats full there is lots of room for your luggage or camping gear with a full 40 cubic feet of cargo space. The second row seats recline and the vehicle is packed with convenient storage and plenty of cup holders.
With the second row seats folded down you will create a whopping 73 cubic feet of room for yard sale finds or a whole slew of balloons for your little one's birthday party.
The automatic rear hatch makes loading and unloading your gear super easy. See the automatic rear hatch in action – Just Click Here
The Toyota RAV4 offers a smooth drive that while calmer than some of its competition makes for a very comfortable choice. Add all wheel drive and this becomes a strong utility vehicle that will take you through all weather and easy off road opportunities.
Wishing you miles and miles of happy driving,
Lynn Beckwith
About the Author
With over a quarter of century in the car industry, journalist Lynn Beckwith helps radio listeners across the nation understand the sometimes befuddling world of automotive issues on The Auto MOJO Radio Show, KPRC 950AM Houston every Saturday morning. Listen to podcasts and follow Lynn at  www.ThatCarLady.com    www.twitter.com/thatcarlady  www.facebook.com/thatcarlady